PROJECT NAME: CONSIDER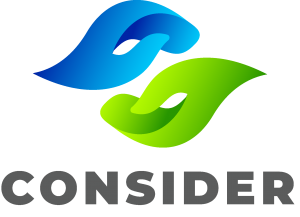 PROJECT NUMBER: 2020-1-FR01-KA204-080543
PROGRAM: Erasmus +
PROJECT DURATION: 1 November 2020 – 31 October 2022
PARTNERS:
IFRTS – The Institute for Training and Research in Social, Medical, Social and Health Work,  http://ifrtscorse.eu/, 
IDEC – Aintek Symvouloi Epicheiriseon Efarmoges Ypsilis Technologias Ekpaidefsi Anonymi Etaireia; idec.gr; Greece
VHS CHAM – Volkshochschule Im Landkreis Cham Ev, https://www.vhs-cham.de/, Germany
INOVA+ – https://inova.business/, Portugal
ASTRA – Association for Innovation and Development, Slovakia
MAIN TARGET GROUPS:
Managers of adult training organizations, adult trainers, other personnel who support adult learning
PROJECT OBJECTIVE:
The CONSIDER project aimed at enhancing the quality of adult training services through cultivating the inclusion culture in adult learning organizations at managerial and training level.
The adoption of techniques, methodologies and tools that facilitate equal access and successful implementation of adult training programmes transform the organizations into vehicles of inclusion of vulnerable groups that otherwise would be socially excluded or marginalized. The project produced training and support tools for management and adult trainers of training organizations, which can support inclusion of all learners, regardless of their social/economic background, their age, their sex or their cognitive capabilities.
PROJECT OUTPUTS:
Quality Framework

provides adult training organizations with

a structured approach 

for inclusiveness for all students, from 

their management system

, to their physical environment

 and

 the attitudes and practices of the teaching 

staff.

 

 

Assessment Tools to evaluate the performance at at a managerial and educational level regarding Inclusion, and tips on how to improve.
E-learning courses as the step by step guides on how to achieve inclusiveness for all learners through innovative and stimulating courses.