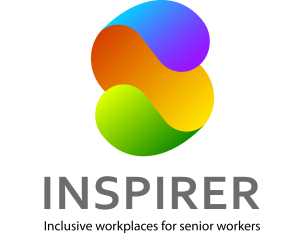 PROJECT NAME: INSPIRER
PROJECT NUMBER: 2020-1-SK01-KA204-078253
PROGRAM: Erasmus +
PROJECT DURATION: 1 November 2020 – 31 October 2022
PARTNERS:
ASTRA – Association for Innovation and Development, Slovakia

IDEC – Aintek Symvouloi Epicheiriseon Efarmoges Ypsilis Technologias Ekpaidefsi Anonymi Etaireia,

https://idec.gr/

, Greece

TREBAG – Szellemi tulajdon- és Projektmenedzser Korlátolt Felelősségű Társaság, Hungary
MAIN TARGET GROUPS:
Company and HR managers of companies employing people over and under 55 years of age
Employees of companies employing people over and under 55 years of age
PROJECT OBJECTIVE:
The aim of the project was to develop the necessary competencies and skills of company and HR managers in order to create, facilitate and maintain a multigenerational culture in their companies, where younger and older employees will be able to communicate. The primary objective of the project was to promote, through innovative and integrated approaches, ownership of shared values, equality, diversity in the workplace.
PROJECT OUTPUTS:
Training course on multigenerational workplace culture: a unique training course addressed to managers handling cross generational teams and to Human Resources managers that provides useful information and training for profiting from the full potential of supporting a multigenerational culture in the workplace. 
360o assessment tool for multigenerational workplace culture: the tool provides a holistic approach to assessing the culture of your company. It supports your managers and employees (over and under 55) to measure the elements that constitute a multigenerational workplace. It also provides you with suggestions and policies on what each party should implement to enhance the collaboration between generations. It can be used before and after each training session to evaluate impact and results.

Cross-generational / reverse-age mentorships in digital technologies: a platform and guide on how to implement reverse mentoring in your company or organization. It operates as a safe space where younger and older employees can be paired to provide mentoring on new technologies and areas of expertise and to share insights. Older employees will benefit from the younger ones' expertise on digital skills and younger ones will receive insights on communication and other much needed soft skills.
https://inclusiveworkplace.eu/about-us/