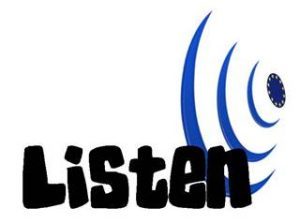 PROJECT NAME: LISTEN – Learning innovating styles & active citizens
PROJECT NUMBER: Grundtvig learning partnerships 11412 1488
PROJECT DURATION: 2010 – 2013
PARTNERS:
PRO-MED spolka z ograniczona odpowiedzialnoscia, Gdansk, Poland
Learn with Grandma Cyf, Llandovery, Veľká Británia
GRUP SCOLAR INDUSTRIAL TRANSPORTURI CAI, Arad, Romania
Learning On the Stage of Life – LOSOL – European Network, Chemnitz, Germany
IT SRL, Rím, Italy
ASTRA – Association for innovation and development, Košice, Slovakia
PROJECT OBJECTIVES:
Increase motivation to learn and improve learning outcomes in adult education by introducing and using different teaching methods, different learning styles, cooperative learning, etc.
Identify different teaching methods and how to use them in any situation in adult education.
Explore specifically defined teaching methods and compare them with methods used by partners.
Broadcast information about the project and its outcomes to other adult education institutions, electronically and through personal meetings.
Based of the information gathered in the project, focus on reducing the social vulnerability of the following groups in particular: women, refugees, people over 50 and people with insufficient education regardless of gender or nationality.
The partnership will involve students, employees and volunteers from partner organizations so that we can meet the planned results of the partnership and enable them to become active citizens.
Raise awareness of the choice of teaching methods in view of the diversity of cultural settings.
Discuss and explore different learning objectives.