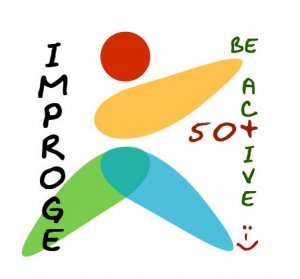 PROJECT NAME: Improge
PROJECT NUMBER: Grundtvig project 84100360/k-KE
PROJECT DURATION: 2008 – 2010
PARTNERS:
EPLEFPA, France
SOMA HELLINON PROSKOPON, Greece
NALMA, Lithuania
CLA, Italy
FBI, Austria
University of Nicosia, Cyprus
PRO-MED, Poland
FEPAMIC, Spain
Yenicaga Public Education Center, Turkey
PIFKE, Hungary
PROJECT OBJECTIVE:
The aim of the project was to promote the higher level of the participation of the older people (50+) in the working process and to help them keep in employment. The project established a trans-national network to encourage participation of the older people in education with the special focus on their special needs.
PROJECT OUTCOMES:
Transfer knowledge, methods and good practices for senior citizen education,
Transfer experiences about the learning needs of senior citizens and strategies on how these needs can be met
Exchange experiences in developing strategies and methods for teachers, trainers and other adult education staff who work with senior citizens
Identify effective models on how to make use of the potential of senior citizens by contributing to the learning of others
Raise awareness on the senior citizens in the workplace as a concept focusing on increasing the employment and position of this disadvantaged group in the labour market
Promote in companies and society positive context of diversity meaning workplace that respects and includes a work environment that maximizes the potential of all employees
Share knowledge and experiences at a regional level and promote the development of new approaches in the field of training of older people.